5 Ways You're Messing Up Your Chipotle Order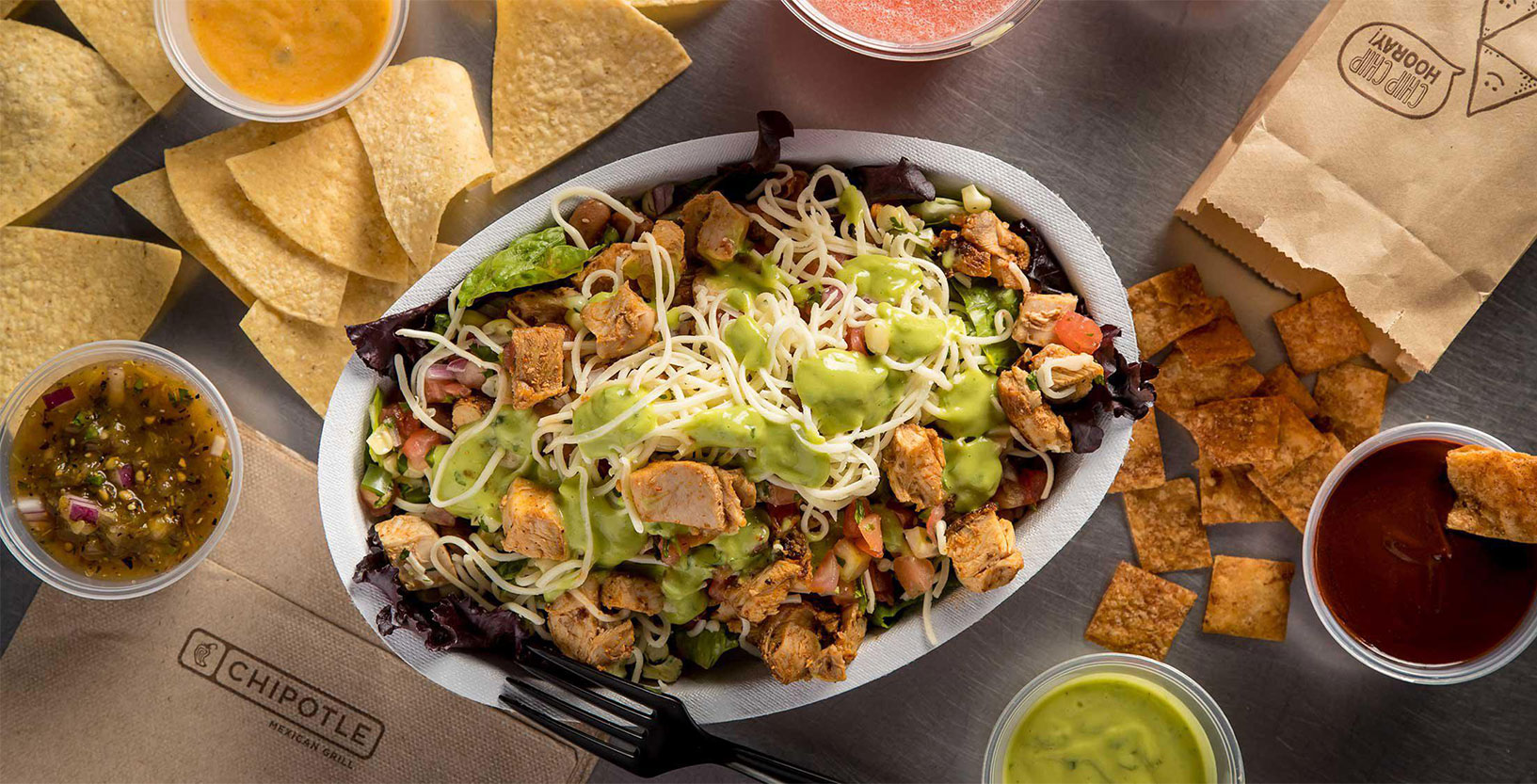 5 ways you're messing up your chipotle order
Category: Lifestyle
Read Time: 5 Minutes
Okay, I have a confession. I've literally had Chipotle every single day for the past 5 days and I have absolutely zero regrets.
None, nada, zilch, don't talk to me.
Now, I know what you're thinking - and it's only 1 of 2 things.
1)This psycho girl seriously needs to find herself a dietician, or 2) Teach me how to be you.
Well hello, number 2 - you've come to the right place.
I'm about to spill some major tea on the 5 Chipotle ordering mistakes you're probably making and how to fix them to make sure you're getting the most bang for your buck.
#1: YOU'RE GETTING A BURRITO INSTEAD OF A BOWL
Everyone knows you get way more food when you order a burrito-bowl instead of just a plain burrito.
This is just straight facts.
A burrito can only hold so much and normally leaves you with a mouthful of all rice and no meat. Bowls give you the space to mix your ingredients evenly, allowing you the freedom to go ham without getting too messy. You'll thank me later when your tastebuds can happily dance with both your guac and chicken at the same time.
Also sidenote --- did anybody else notice that Chipotle made their bowls a smidge smaller? (Still way better than a burrito though, just saying).
#2: YOU'RE NOT ASKING FOR A SIDE OF TORTILLAS
It blows my mind how many people don't know this hack. If you ditched the burrito and went with the bowl but are still grieving the loss of the breaded goodness, have no fear. Have the best of both worlds by asking for small or large tortillas at the start of the line FREE OF CHARGE!
You can literally get as many as you want (I usually get four, but have definitely done five on my hungriest days), and they'll even warm them up and wrap them in foil for you as a side for your meal. That way you can actually scoop your chipotle bowl into the tortillas yourself and have 4 mini tacos AND still a bowl of food left! Think big, hunny. Who said Taco Tuesday couldn't be every day?
#3: YOU'RE SKIMPING ON THE RICE
God didn't bless this earth with grains for us to not cherish it, and He surely didn't bless Chipotle with two types of cilantro rice for us to not indulge.
The reason why Chipotle stretches so far for me is because I set up a good base for all my toppings. I normally get 2-3 scoops of rice (both white and brown, I don't discriminate) which is both tasty and fills me up!
Here's a good tip - instead of asking for both brown and white rice at the same time, only ask for one. That way the server will give you about 2 good scoops of one rice and then you can add, "And the other one, please!" and they will add it on top of the great base you already have! #tea
#4: YOU'RE NOT GETTING DOUBLE SCOOPS OF EVERYTHING
Gone are the days where restaurants charge you 50 cents for extra cheese. Okay not really, but at Chipotle those days are no-where to be found.
A lot of people don't realize that you can get as many scoops as you want of everything except meat and guac for FREE! That's as much rice, beans, veggies, salsas, etc. all for the same price of $8!
This is the moment (if you haven't already) where you lose all sanity. Pack your bowl!! Ask for extra lettuce, extra beans, 2 scoops of the mild salsa! If you're choosing not to take advantage of this, we are all laughing at you with our $8-filled-to-the-brim bowl. STAY WOKE.
Side note --- whatever sauces you put in the bowl, always ask for an extra side of it. Sometimes when Chipotle get's refrigerated, the sauces can soak into the rice and dry up - so it's nice to have fresh sauces for whenever you want to reheat it.
#5: YOU TRIED THE QUESO
Everyone has heard the horror stories about Chipotle's fail of a queso. I haven't personally tried it my self just because I'm too terrified, but other people's reactions are enough to keep me far away. If you hate Chipotle, it's probably because you tried the queso. And if you tried the queso and actually like it, kudos to you, warrior. You are truly one of a kind.
Speaking of cheese... if you plan on refrigerating and re-warming your Chipotle leftovers, make sure to get your cheese and sour cream on the side! Sour cream and cheese don't warm well and can spoil and mess up your whole bowl.
So it's better to just add them in when your food is already re-heated instead of warming it up with your food. That way your Chipotle can stay fresh the longest! (Yes, I know - I am a genius.)
BONUS #: YOU HAVEN'T TRIED THEIR MARGARITA
What better way to top off an amazing meal than to end it sipping a marg? Apparently Chipotle offers a hand-made margarita with a choice of Patron or Sauza tequila in lime or strawberry. You can either get it frozen or on the rocks. I've heard that it's not the best - but hey, I bet it beats the queso. #Happyhour anyone?
There you have it, friend --- you are now an official Chipotle expert and will never look at a Chipotle the same again.
Go forth and conquer, young burrito-bowl lover.
If you haven't subscribed to the blog yet, what are you waiting for? Click here to receive my latest blog posts directly in your inbox!
Until next time,
Corporate Queendom
P.S. If you don't like the cilantro lime chips at Chipotle, go ahead and unsubscribe, thanks.
---
Ecclesiastes 9:7
Go, eat your food with gladness, and drink your wine with a joyful heart, for God has already approved what you do.